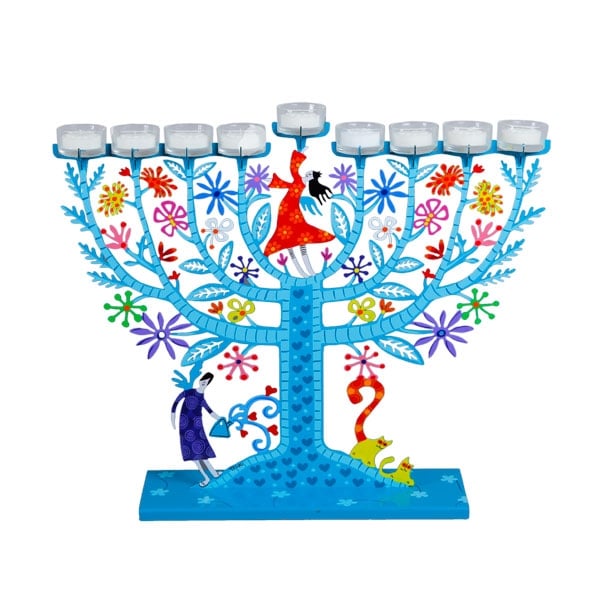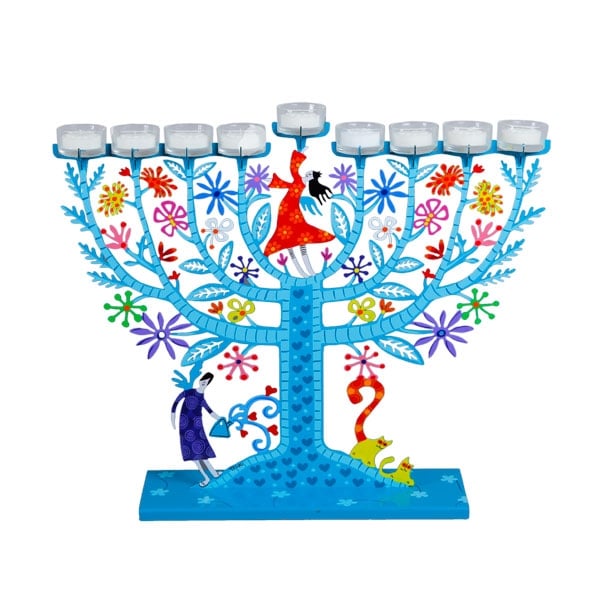 Hanukkah Menorah Family Tree – Judaica by Tzuki Studio
$270.00
Now, entitled to FREE SHIPPING, around the globe!
Unique piece of Judaica art by Tzuki studio, Israel – Hanukkah Menorah Family Tree.
It is no wonder a tree was chosen as the metaphor to describe the roots and branches of a family. After all, there are few symbols more fit to describe families than a tree with its roots deep in the ground and its branches high up in the sky – especially when watered and loved.
This touching rendition of the idea of a family tree in the form of a Hanukkah Menorah says it all: One parent at the basis making sure there's constant water, and one at the top grooming the top. The result is a blooming family surrounded by light and color.
Measures (in):
Height: 15.9
Width:18.7
Thickness:3.9
Weight (Kg): 1.660
Measures (cm.):
Height: 40.5
Width:47.5
Thickness:10
Weight (Kg):1.660